Refuge Mello offers an excellent restaurant service, both for room guests and day-trippers who wish to enjoy authentic Valtellina cuisine prepared with local produce and homemade way.
The structure is completely covered and it allows to shelter from sun or rain during the hot summer days, or to protect themselves from the cold during the winter. Right in the alpine style, both the furniture and the structure are made by exploiting the natural resources provided by the mountain: stone and wood for the walls and roof, larch trees for tables and benches.
The daily menu is definitely the best choice to enjoy the most of the variety and excellence of Valtellina specialties offered, however, you can also order "à la carte" dishes. Below there is a short list of specialties available at Refuge Mello: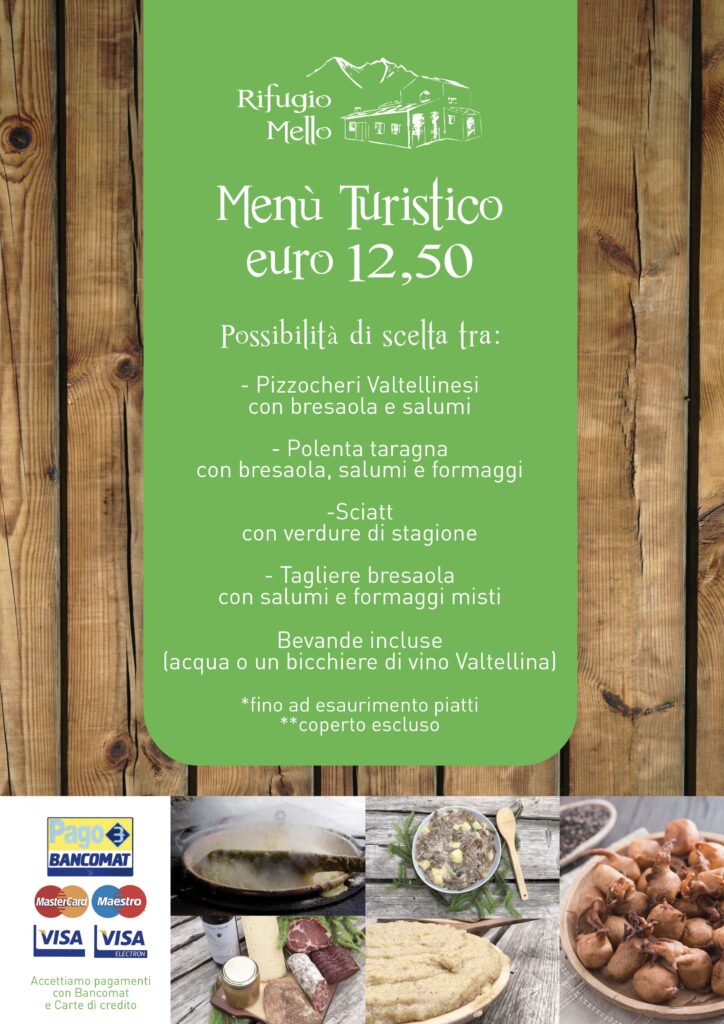 Contact us and book a seat and / or your favorite menu!